Hello there, I'm Nina, a photographer who puts her pictures of Bristol in handmade light up frames. I love to show you the inspiration behind my light boxes. This blog is where I share images of the places I've captured to create some of my backlit frames. I'm always looking for recommendations so if you've got ideas for a spot you think would make for a good light box, please let me know! 
A wintry stroll in Victoria Park, Bristol.
A few weeks back on a crisp Sunday, we decided to go for a walk in Victoria Park, a fabulous green space that lies close to the Bedminster Train Station in Bristol.  
With its elevated grounds, and smooth paths, it's an ideal spot for a family wander and I've always wanted to snap pictures of the beautiful and colourful houses that line the park. The higher levels of Victoria Park offer amazing views over the city. See if you can spot Wills Memorial in my pictures.
From Park Street, I grabbed a bus toward Arnos Vale and took on the hills of Totterdown.
Here are some of the images I captured and the inspiration behind my latest light box.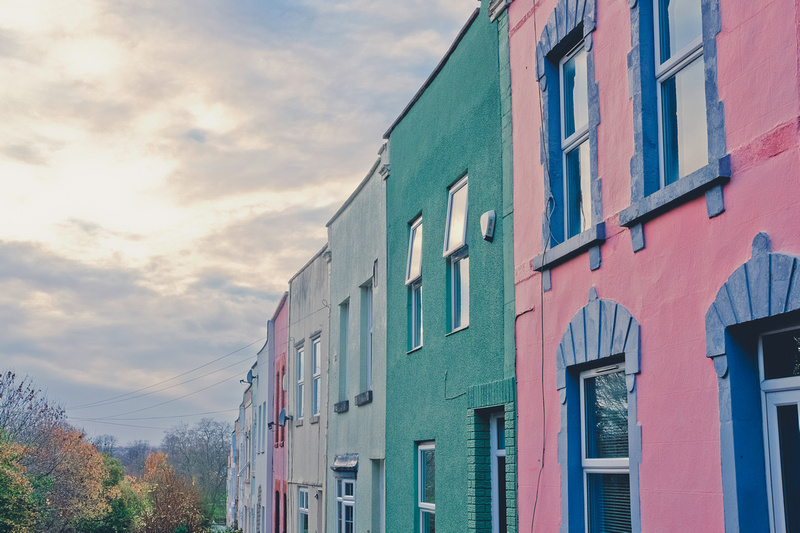 Discover the latest addition to my photo light boxes
Inspired by my lovely walk and the colourful houses, I decided to create a brand new light box using my best photograph of Victoria Park. You can purchase the Victoria Park Houses light box here.